Objective: using psql of postgrasql : It is an

PostgreSQL

interactive terminal program, called

psql.

If you like to choose try plsql.exe, console than using pgaAdminIII.exe application, especially in window's 8 environment there is not terminal window like Unix to start plsql.

In window's environment, if you did not create a variable, the command line tool will not recon psql.exe.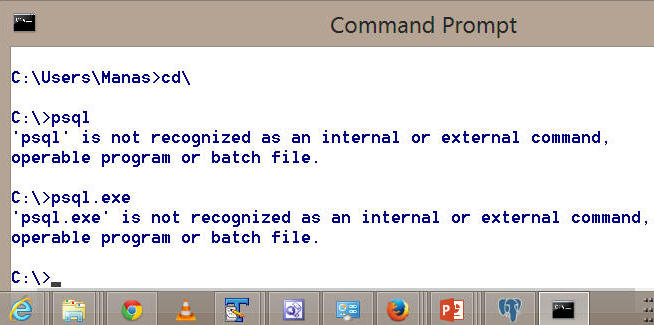 And it differs from the helpline as show below
http://www.postgresql.org/docs/9.3/static/tutorial-accessdb.html