There is no procedure and all functions in PostgreSQL, Enterprise DB does support CREATE PROCEDURE to be compatible with Oracle.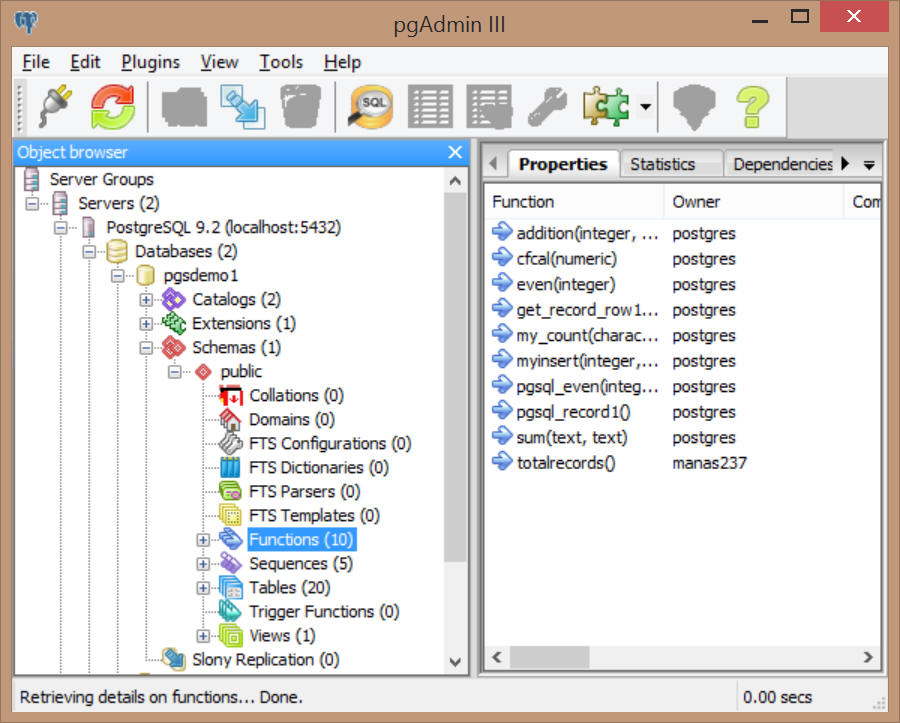 For all intents and purposes, PostgreSQL has less of a need for CREATE PROCEDURE than other databases aside from looking more like other databases.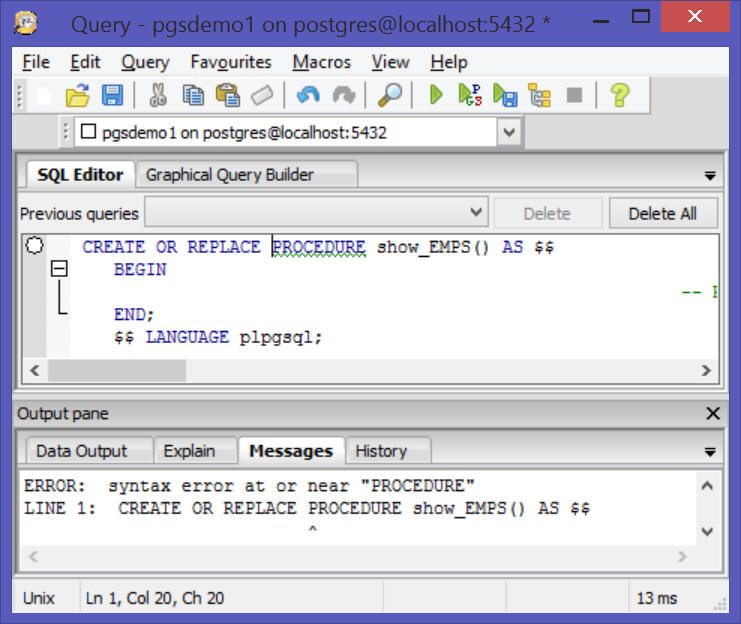 Now let us create a function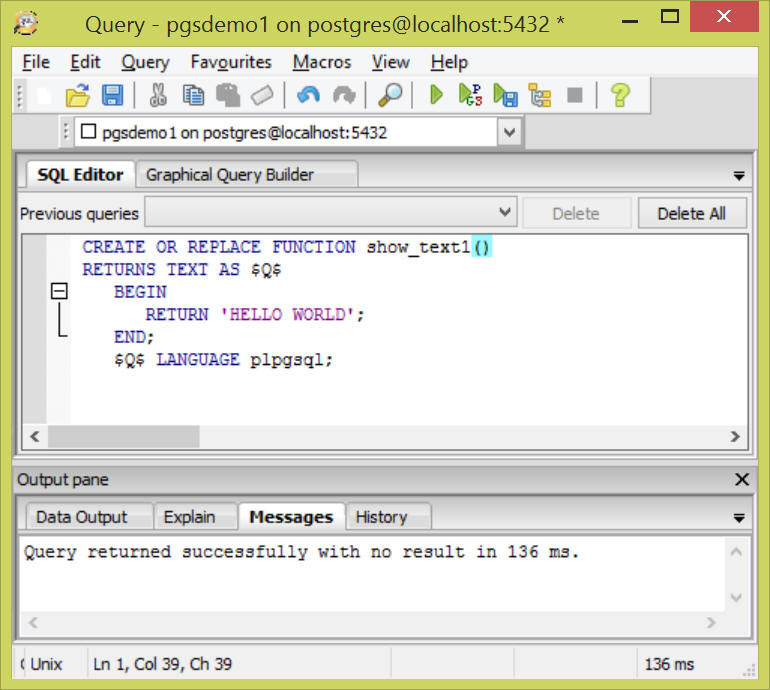 Now let us call this function using PHP query tool.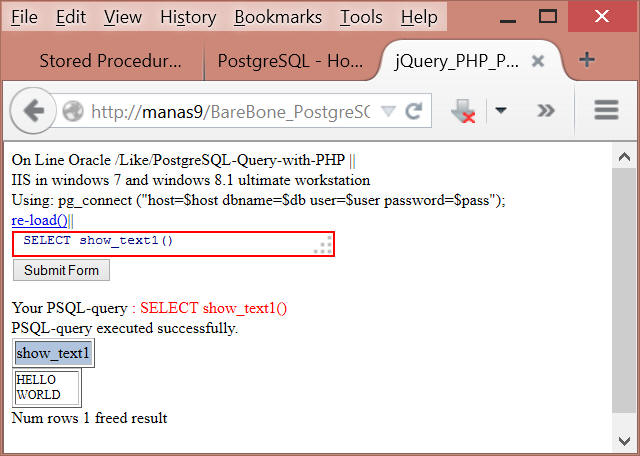 To distinguish, a procedure from a function, that the stored procedures can usually multiple results sets where as functions can not is to return multiple result sets. In PostgreSQL such tasks are accomplished by creating a function that returns a set of refcursors.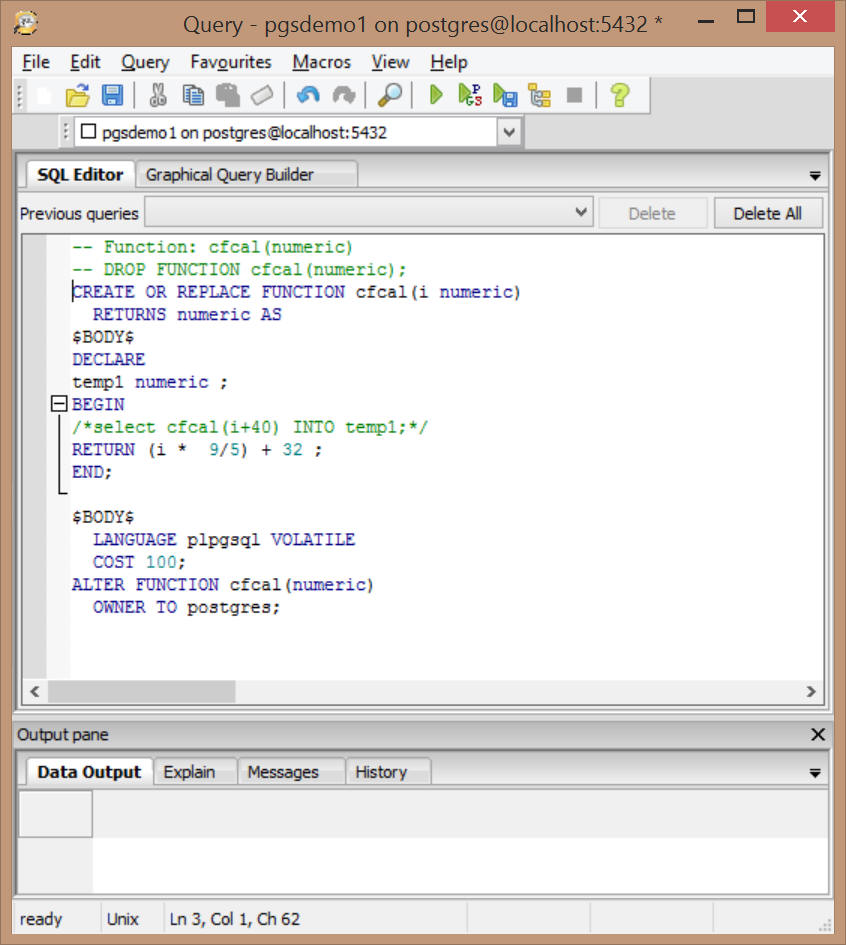 In PostgreSQL RDBMS, the cursor remains open until the end of transaction, and since PostgreSQL works in auto-commit mode by default, the cursor is closed immediately after the procedure call, so it is not available to the caller. To work with cursors you have to start a transaction (turn auto-commit off).
In PostgreSQL, you can write a function marked as VOLATILE ,meaning that the function value can change even within a single table scan that updates data, and you intend to get different output on successive calls.
CREATE OR REPLACE FUNCTION cfcal(i numeric)
RETURNS numeric AS
$BODY$
DECLARE
temp1 numeric ;
BEGIN
/*select cfcal(i+40) INTO temp1;*/
RETURN (i * 9/5) + 32 ;
END;

$BODY$
LANGUAGE plpgsql VOLATILE
COST 100;
ALTER FUNCTION cfcal(numeric)
OWNER TO postgres;