Objective: using psql of PostgreSQL : It is an

PostgreSQL

interactive terminal program, called

psql.

You can run PostgreSQL using command line, psql.exe and pgaAdminIII.exe programms.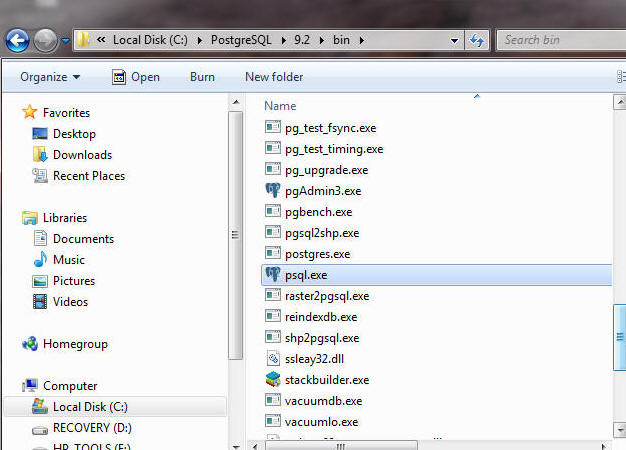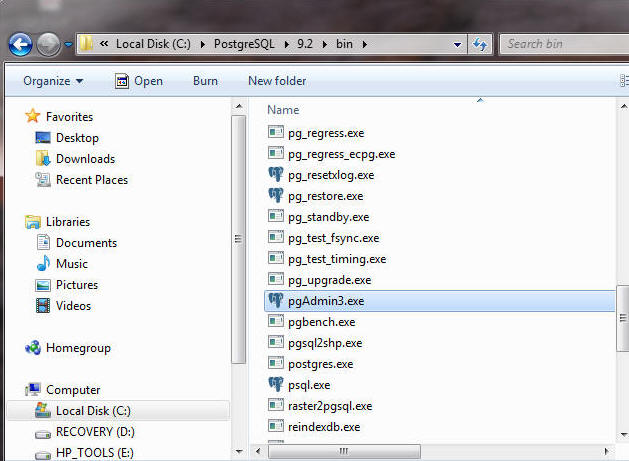 I found psql.exe is very moody in windows envirnment, try command line and pgAdmin3.exe tools.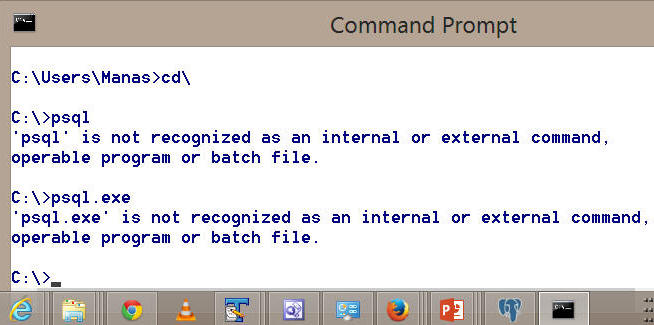 To run a PostgreSQL over a terminal, please use this helpline, shown below.
http://www.postgresql.org/docs/9.3/static/tutorial-accessdb.html