SQL_TRIGGER1.htm
Oracle And PostgreSQL :Triggers
Both Oracle and PostgreSQL have triggers and the

create trigger statement is similar, but the code executed by the trigger for PostgreSQL must be in a stored function written by the user, while Oracle has the option of write "create trigger statement" .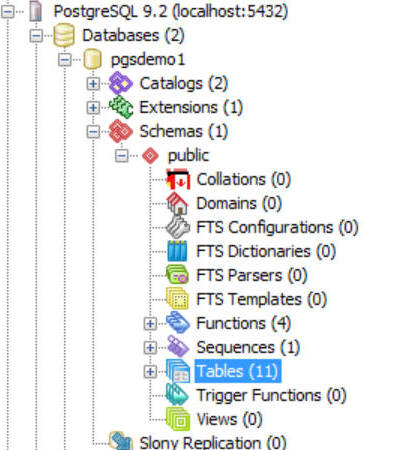 OBJECTIVES: trigger - on an event of updating a table
Step1: creating log table

ORACLE:
create table emp_copy1_log(owner varchar2(30),time date)
POSTGRESQL
postgres=# SELECT current_time, 'now'::time AS time;

Step 2: creating copy of emp table
create table emp_copy1 as select * from emp
Step3 : creating trigger using DDL tool
create trigger emp_biud_copy1
before insert or update or delete
on emp_copy1
begin
insert into emp_copy1_log( owner, time )
end
Step 4 : Update and Query emp_copy1 table

//update using DDL TOOL
update emp_copy1 set sal = sal * 2;
//CONFIRM THE CHANGES
//USING SQL QUERY (DML) TOOL
select * from emp_copy1


Step 5 : check emp_copy1_log table

select * from emp_copy1_log;

OPTIONAL STEPS :
Step 6 Dropping emp_copy1

DROP TABLE emp_copy1
check emp_copy1_log table

Step 7 droping emp_copy1_log
ORACLE EMP TABLE;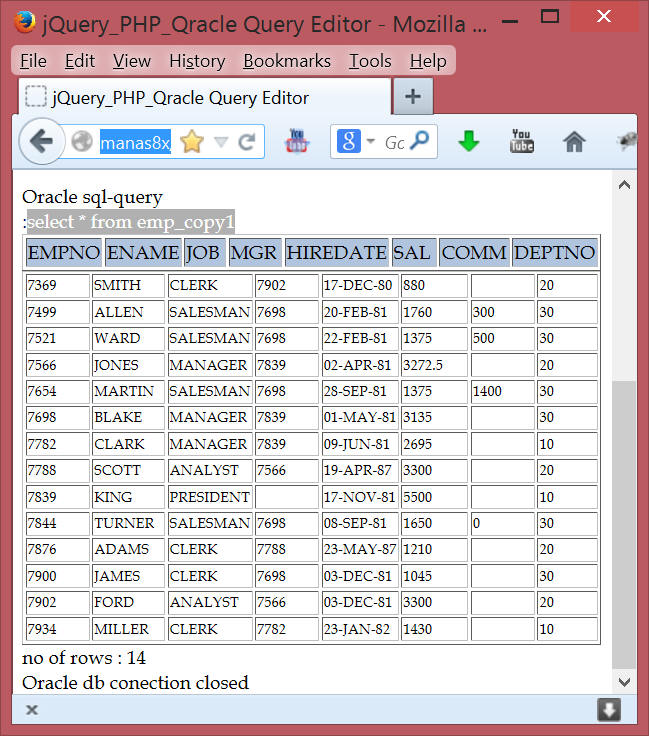 Create table which will be manipulated with a trigger, to an event of updating data/row in another table.
create table emp_copy1_log(owner varchar2(30),time date)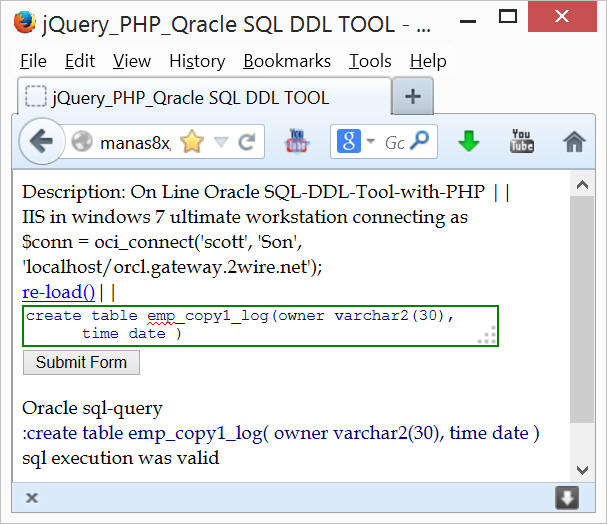 Now if we query the above table , table was empty.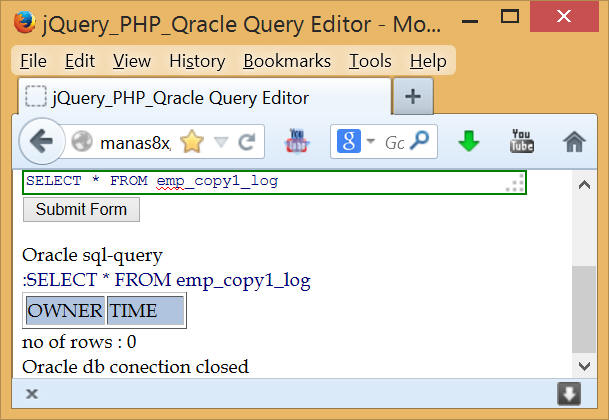 Step 2:creating table emp_copy1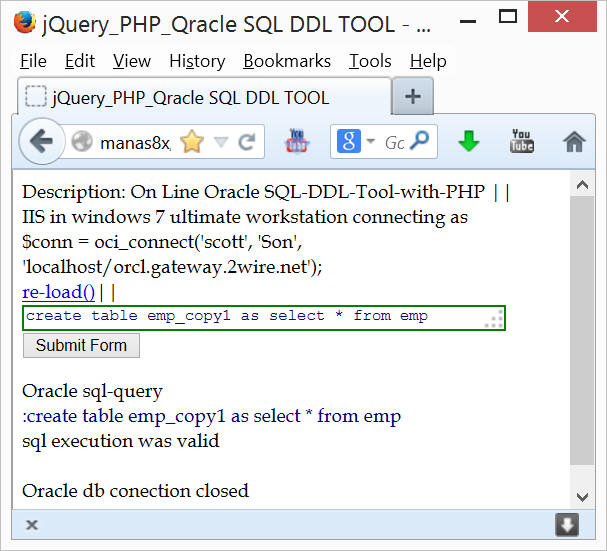 emp_copy1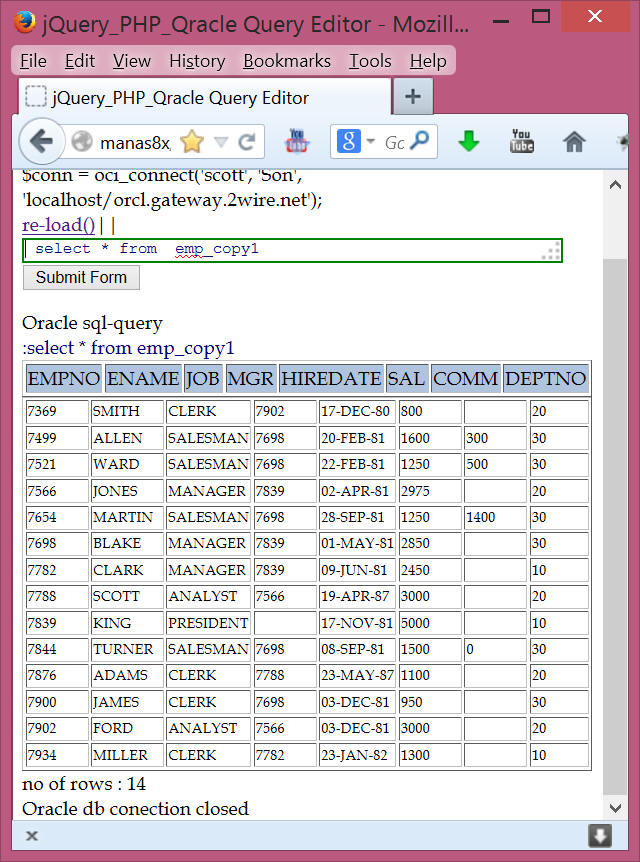 Step 3: creating trigger:
create or replace trigger emp_biud_copy1 before insert or update or delete on emp_copy1 begin insert into emp_copy1_log( owner, time ) values( user, sysdate ); end;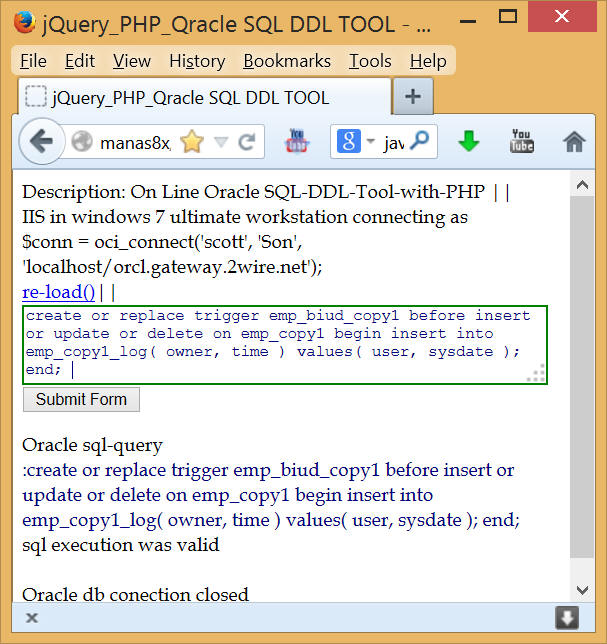 Now Update the table emp_copy1
update emp_copy1 set sal = sal*1.1 /* ( no semicolon)*/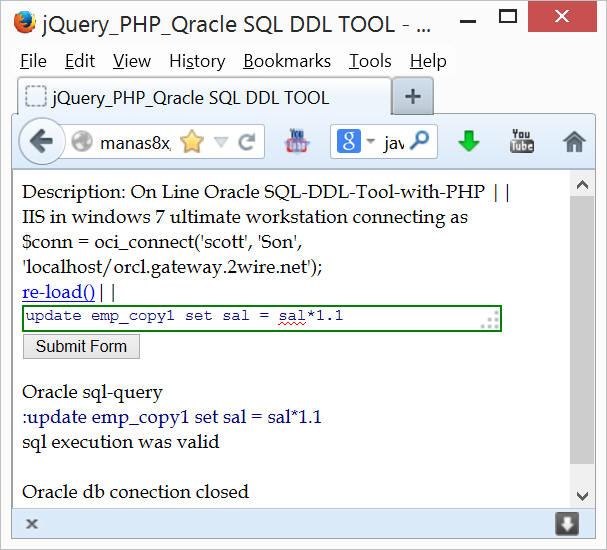 Verifying updates: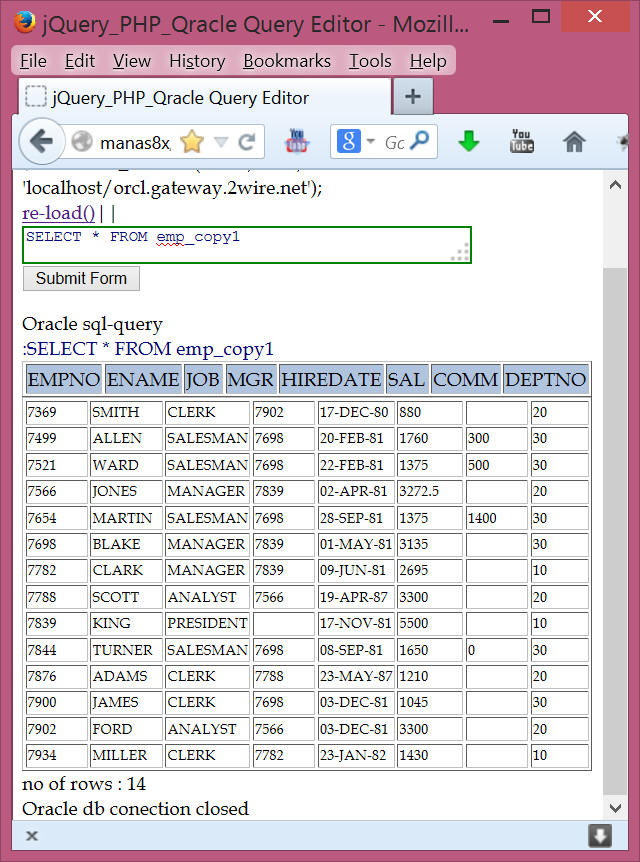 Testing the triggering effect